books
---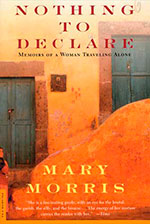 Nothing To Declare: Memoirs of a Woman Travleing Alone
1987
The union of a travel book and journey into the self. The vibrancy of that union is on every page...a true story and an artfully told one." - The New York Times Book Review
Excerpt
There are only two ways to get to San Miguel. One is to drive north from Mexico City. The other is to drive south from Laredo. There is also a train but I only saw it once in the time I lived there, and it was two hours late. The road north from Mexico City is unremarkable -- a superhighway to Loredo, lined with Pemex stations, auto parts shops, tire retailers. It is also lined with many foreign factories, such as John Deere Tractors, Singer, Volkswagen, Pepsi, companies that find prices right and labor cheap south of the border.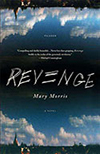 "I loved it. The writing is superb, and the tension Morris creates between Andrea and Loretta keeps the reader anxious - a beautiful example of the thread of literary suspense."
- Anita Shreve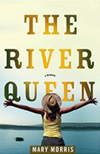 "The River Queen is my new favorite book. I wish I'd been the one to write something so flawless, so honest and so resonant."
- Jodi Picoult
author of
My Sister's Keeper